You need a building with truly optimized form and function, and we specialize in construction projects and fit-outs that look amazing and are energy efficient and low-maintenance—we're The Tamora Group.
 We specialize in Pre-Engineered Metal Buildings, Tenant Fit-Outs, and Conventional Construction. Opening in 1989 and established as a Butler Builder® since 2001, we have extensive knowledge of construction
Construction You Can Count On
Metal Building Construction
Capital & Tenant Improvements
We make this happen using innovative building design and intelligent value engineering. As one of the best steel construction companies in Pennsylvania, we also offer a full scope of construction services in the following areas
Read More
Greater Philadelphia Area
Philadelphia
Northeast Philadelphia
Bucks County
Luzerne County
Allentown
Delaware County
Montgomery County
Lower Berks County
Chester County
Bucks County
South Jersey
Northern Delaware
NE Maryland​
​
And surrounding areas
Innovative Design and Intelligent Value Engineering
Interested in more than a metal building? Our clients contract The Tamora Group for a full range of professional construction services.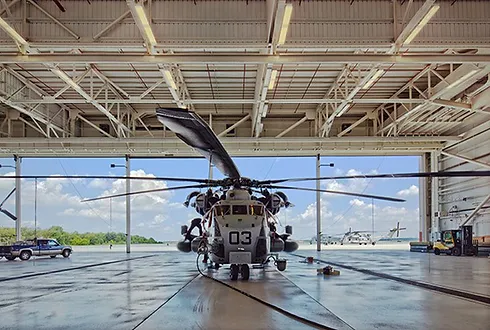 Design Build Construction
You want your combination office warehouse project to flow efficiently — you don't have time for setbacks. Design Build construction is for you.
Butler Builder®
Your project demands high-quality, durable metal construction with customizable options – you need a Butler Builder.
Architect Services
Commercial, industrial, and manufacturing clients appreciate the benefit of architect services honed alongside an active steel construction company.
Construction Management
As a client, you want your construction project delivered efficiently, effectively, and within budget. The Tamora Group helps.
Property Development and Management
Choosing an established construction company simplifies property development and management.
"I had the pleasure of working with The Tamora Group for a recent project, and I can't express enough how impressed I am with their professionalism, expertise, and dedication. From start to finish, they exhibited a level of commitment that truly set them apart.  
Right from the initial consultation, it was clear that The Tamora Group had a deep understanding of every aspect of construction management. Their team took the time to listen to our vision and requirements, and then seamlessly translated them into a comprehensive project plan. Throughout the entire process, they demonstrated an exceptional ability to foresee potential challenges and devise effective solutions, keeping the project on track and within budget." 
Eske
"Working with your company has always been a pleasant experience.  I never have a problem getting in touch with anyone at Tamora, and if there are any issues, they are handled in a timely manner.  Also, we never have a problem receiving payments, they are paid in a timely manner as well."
Wallworks
"The Tamora Group has been an absolute pleasure to work with. The experience from beginning to end was seamless and easy and we were able to continue our day to day operations for the duration of our project with zero interruption. There is great communication and follow up from the top down.  The work was completed on time, and any timeline changes or delays were communicated immediately with a detailed plan on when they would be completed.  Tamora stands by their work and ensures everything is completed to your satisfaction, and is why we are using them again for our second project." 
Red Bull