In partnership with Butler Manufacturing™, we offer highly efficient, innovative, and smart metal-building solutions for commercial and industrial needs.
In 1989,
The Tamora Group
partnered with Butler Manufacturing™ to provide Pennsylvania with the highest-quality steel building systems. For 30 years, your commercial, industrial, and retail projects have been met with our industry-leading metal building solutions and time-saving
Design Build
method.
As your local Butler Builder®, we serve clients across Pennsylvania and bring Butler's ® industry-leading building systems to northern Delaware, northeast Maryland, and southern New Jersey – but we don't stop there!
Are you interested in the delivery of a custom building system? Whether you're in frigid Canada or further south in subtropic Mexico, the Tamora Group offers the same efficient, cost-effective Butler building solutions. We can design and procure the Butler metal building system your business needs.
Butler High Performance Builder 2008-Current
Butler Million Dollar Builder 2011–Current
"The Butler Club" 10 Million, 15 Million, 20 Million, and 30 Million in Sales
Why Choose Metal Building Systems for a Commercial or Industrial Construction Project?
It's probably easier to list projects that couldn't use a Butler Building—there aren't very many—because their versatility and customizability are unmatched.
For instance, some owners like being able to oversee the office and the warehouse, and some need more space and want an office located on-site. Warehouses with attached offices, like this example located in Pennsylvania, create a centralized hub for operations.
Easily incorporating insulated metal panels, businesses from cold storage manufacturing and distribution companies to automotive or agricultural equipment repair shops find comfortable homes in our pre-engineered metal buildings.
Planning for future construction and expansion is easier when you use metal building systems as well. That metal warehouse and office you just built? The Tamora Group can come back and add more square footage or attach a cold storage facility easier than with conventional steel construction methods.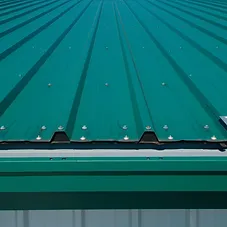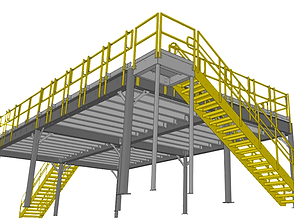 More Than Metal Buildings
Sometimes you just need to fix that leaky roof or repair or renovate parts of a facility. We've got you covered.
With Butler's powerful roofing and re-roofing systems, we can fix your old, damaged roof easily. Often, a new Butler watertight, highly-reflective roof can be installed while your business continues below. These systems let us create a roof slope where there wasn't before—a flat roof creates more area for water and snow to collect and damage your building.
Owners also often need more floor space in an existing facility or a standalone area to ease worker flow. Butler makes this easy with products like the Express Mezz™ system. Customized size and load capacity make it ideal for adding extra office or storage space or creating an elevated platform on production floors.
Highly efficient and heavily-insulated wall and metal roofing systems are part of the foundation of a Butler building system. If you want an alternative to insulated metal panels, products like the Shadowall EX™ bring you a cost-effective option without sacrificing amazing performance.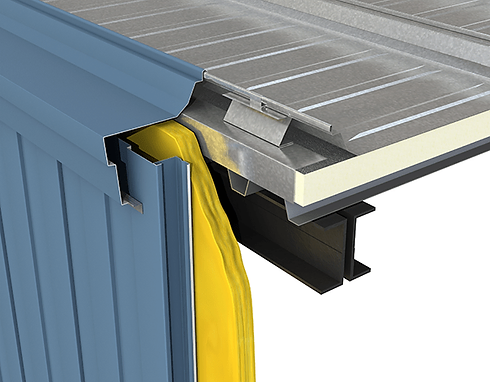 Material and Energy Efficient Design
When we design your next metal building with a Butler building system, it can help you earn LEED credits. The steel structures constructed with Butler systems are made from over 70% recycled materials—making steel buildings a sustainable building solution.
The "pre-engineered" part of the equation also saves on materials required and greatly reduces material waste. These savings are directly reflected in your final price. Buildings are designed for the pieces to be pre drilled and shaped to fit perfectly together. This gives an experienced team a great opportunity to accurately and quickly erect the system.
During the design process, powerful software determines the most economical use of materials and building parts arrive arranged in the order they should be erected. This saves time on the job site and doesn't create any of the steel waste of conventional construction.
Your future industrial or commercial steel building will save you and your business money. Butler's energy-efficient components live up to the high demands of cold storage operations and keep heating and cooling costs low.
Combined with Butler's reflective roofing and wall coatings, your building will lower energy demands and save you in operating costs. Butler metal building systems are also low-maintenance, with decades of in-place, weathertight performance.
Why Butler Manufacturing
™

?
For over 120 years,
Butler Manufacturing™
has remained focused on innovative building solutions for their clients—and it all started with a stock tank. With the idea of providing their clients with pre-assembled, galvanized steel stock tanks, two friends formed
Butler Manufacturing
in 1901.
Butler translated the stock tank idea to building construction with their first pre-engineered car garage being sold around 1910—interestingly enough, that building stood for more than 45 years! Continuously improving its products, Butler moved into other ventures and eventually began constructing pre-engineered metal buildings.
Butler Manufacturing opened the doors of its Research and Development lab, the Butler Research Center, in 1959. Their forward-thinking approach is apparent, from the industry-leading MR-24® to the cutting-edge melding of pre-engineered steel building systems with conventional methods in their Hybrid Building Systems.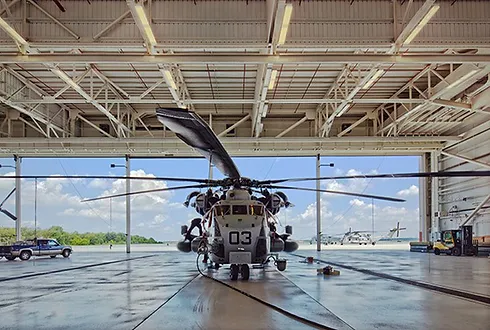 Working With a Butler Builder®
The Tamora Group proudly works as a Butler Builder
®
to bring these amazing building systems to Pennsylvania, New Jersey, Delaware, and Maryland. We leverage our partnerships to provide steel building systems to all of the United States, Canada, and Mexico as well.
Your project will flow smoothly with our experience at the drafting table.